Gautam Navlakhan likely to be arrested
Coregaon-Bhima Violence Case: The High Court does not provide relief
The date for hearing of the bail application will be fixed today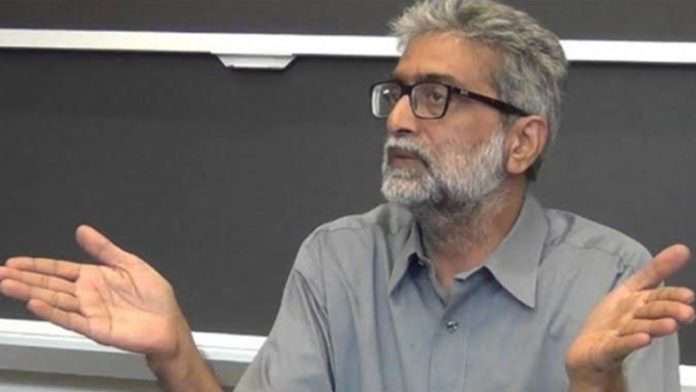 Mumbai: The High Court on Thursday refused to immediately suspend Gautam Navlakha, who ran in the High Court for anticipatory bail, on suspicion of being a Maoist behind the Koregaon-Bhima violence and having links with the Maoist organization. The court has decided to hold a joint hearing on Anand Teltumbde's pending bail application and Navlakha's application pending in the high court. The hearing for both applications is scheduled for Friday to determine the date. Therefore, Navlakha is likely to be arrested at any time.
Social activist Gautam Navlakha, who is alleged to have links with the Maoists, had filed a petition in Mumbai High Court seeking quashing of the crime filed against him. After the petition was rejected by the court, he ran in the Supreme Court. The apex court had also given relief to Navlakha from November 12 while upholding the high court verdict.
In the meantime, he filed for pre-arrest bail in the Pune Sessions Court. He was rejected two days ago on November 12. Due to the possibility of arrest, he immediately applied for pre-arrest bail in the High Court. The petition was heard before Justice Prakash Naik.
At this time, the government lawyer Adv. Aruna Kamat-Pai protested strongly. Gautam Navlakha asked the court to order the court to order him to appear in regular court for the hearing. The deadline given by the apex court has ended on November 12, and the Pune court has also rejected the pre-arrest bail application. If they want an extension, they have to appeal to the Supreme Court.
The special court in Pune Sessions Court has rejected the anticipatory bail of Navlakha, arguing that there is strong evidence available against the investigators against Gautam Navlakh in urban Naxalism and Bhima Koregaon case. Navlakha is likely to be arrested at any time as the application is being heard tomorrow.